---
---
---
---

Walden
Or,
Life in the Woods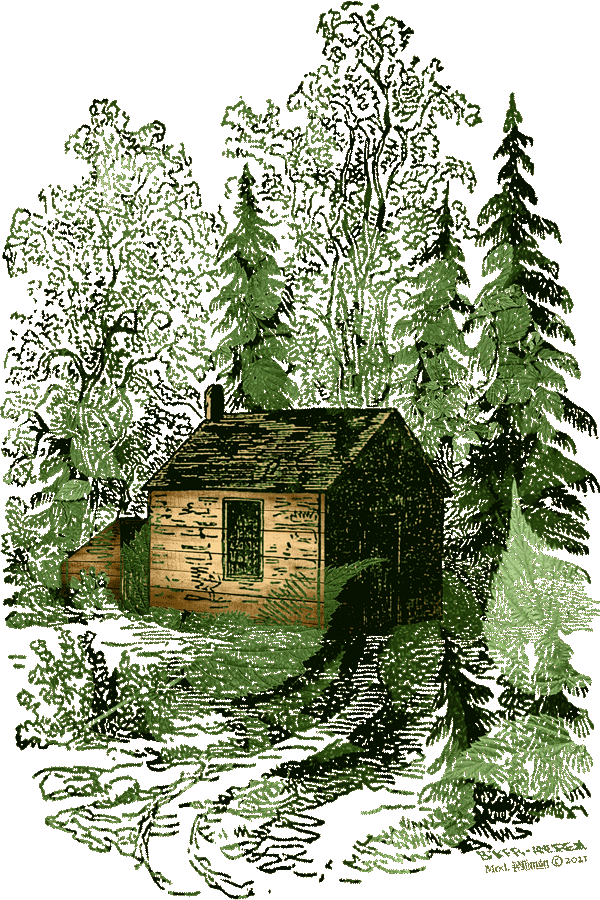 I do not propose to write an ode to dejection, but to brag as lustily as chanticleer in the morning, standing on his roost, if only to wake my neighbours up. ☞

Table of Contents
Please note that the first chapter, "Economy," is very long — it is almost 3 times the length of the next-longest chapter ("The Ponds") and about 6 times as long as the shortest chapter ("Solitude") — and as such is not entirely conducive for reading as a web page unless one plans ahead to read the entire chapter in one sitting.
Thus, for this online version, that one chapter is available for viewing as both a single, complete file, or split into multiple sections, using the major section breaks within the chapter as guideposts for dividing the chapter up into relatively self-contained sub-chapters.
Introductory Note
— from the 1906 edition
❧
Chapter I:
Chapter II:
Where I Lived, and What I Lived For
Chapter III:
Chapter IV:
Chapter V:
Chapter VI:
Chapter VII:
Chapter VIII:
Chapter IX:
Chapter X:
Chapter XI:
Chapter XII:
Chapter XIII:
Chapter XIV:
Former Inhabitants and Winter Visitors
Chapter XV:
Chapter XVI:
Chapter XVII:
Chapter XVIII:
☙
---
---
---
---
❦
Questions? Comments? Bug report?
☞ Contact Me! ☜
❦
All original text, graphics and web deisign of this entire site
are copyright © Ron Koster/Psymon, 2021 (except as otherwise noted)
and may not be reproduced or distributed in any manner
without explicit permission.
See: A Note on Copyright.
All Rights Reserved.